General Session
---
[MS01] Life-Cycle Redundancy, Robustness and Resilience of Bridges and Infrastructure Networks under Multiple Hazards
---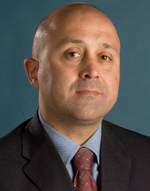 Fabio Biondini
Department of Civil and Environmental Engineering, Politecnico di Milano, Milano, Italy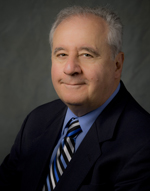 Dan M. Frangopol
Department of Civil and Environmental Engineering, ATLSS Center, Lehigh University, Bethlehem, PA, USA
Notable events of bridge collapses due to accidental loads, environmental aggressiveness and related phenomena, such as corrosion and fatigue, indicated structural redundancy and robustness as key factors for a rational approach to life-cycle design of deteriorating bridges and infrastructure systems. Structural resilience is also an important indicator in bridge engineering to express the capability of bridge structure and infrastructure systems exposed to extreme events, such as earthquakes, to withstand the load effects and to recover efficiently the original configuration. However, the concepts of redundant, robust and resilient structure and infrastructure systems, or damage-tolerant systems, are still issues of controversy, since there are no well established and generally accepted criteria for a consistent definition and a quantitative measure of these performance indicators. The proposed Mini-Symposium follows the successful events organized at previous IABMAS conferences and is aimed at presenting advances on this subject and providing conceptual and analytical design tools that can effectively be implemented in design practice for measuring and evaluating the life-cycle redundancy, robustness and resilience of bridge structures and infrastructure networks under multiple hazards, with emphasis on the interaction between seismic and environmental hazards in aggressive environments.
[MS02] Risk, Vulnerability and Resilience Assessment of Highway Systems to Extreme Events
---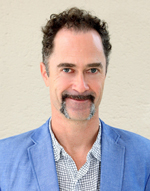 André Teófilo Beck
São Carlos School of Engineering/University of São Paulo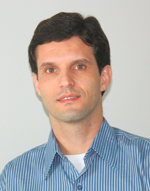 Gustavo Henrique Siqueira
School of Civil Engineering, Architecture and Urban Planning/University of Campinas
Luiz Carlos Marcos Vieira Jr.
School of Civil Engineering, Architecture and Urban Planning/University of Campinas
Extreme events play an important role in terms of damage and losses to transportation networks. Under extreme events, bridges are the weakest links of highway networks; their disruption leading to significant losses and traffic disturbances. This mini-symposium intends to be a forum for researchers and practitioners to exchange experiences and discuss future trends related to risk, vulnerability, and resilience assessment of highway networks.
[MS03] Life-Cycle Performance Assessment of Existing Bridges in an Aggressive Environment
---
Mitsuyoshi Akiyama
Department of Civil and Environmental Engineering, Waseda University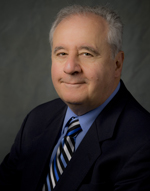 Dan M. Frangopol
Department of Civil and Environmental Engineering, ATLSS Center, Lehigh University, Bethlehem, PA, USA
Hiroshi Matsuzaki
National Defense Academy of Japan, Yokosuka, Japan
Existing bridges designed without adequate durability level deteriorate severely. To confirm whether these deteriorated bridges still satisfy the safety and serviceability requirements, it is necessary to investigate the effect of the material corrosion on the bridge's capacity and stiffness. Using inspection results, the epistemic uncertainties associated with the service life reliability prediction of existing bridges can be reduced. The aim of this Mini-Symposium is to attract contributions dealing with the use of advanced computational and/or experimental techniques for evaluating the life-cycle performance of existing bridges in an aggressive environment. For these bridges, multiple environmental and mechanical stressors lead to deterioration of structural performance. Such deterioration will reduce their service life and increase the life-cycle cost associated with maintenance actions. This Mini-Symposium covers current theoretical and experimental efforts made in the assessment and future prediction of performance, maintenance and strengthening of existing bridges in an aggressive environment.
The following topics would be addressed:
Life-cycle analysis of existing bridges based on reliability approach

Updating the reliability of existing bridge by incorporating inspection results

Long-term deterioration model of bridge performance

Visual inspection or advanced structural health monitoring techniques

Related topics with laboratory or field experiments on aging bridges
[MS04] Novel techniques regarding the assessment and monitoring of bridges
---
Alfred Strauss
University of Natural Resources and Life Sciences, Vienna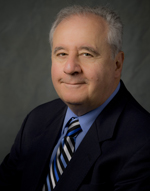 Dan M. Frangopol
Department of Civil and Environmental Engineering, ATLSS Center, Lehigh University, Bethlehem, PA, USA
Assessment and monitoring concepts for bridges become more and more important in the intervention planning (e.g., maintenance, repair, rehabilitation, replacement) for new and existing bridges. Nevertheless, there is still a strong demand for the development and efficient use of novel techniques for monitoring and assessment of bridges. These techniques affect intervention and maintenance strategies and in consequence cost optimization concepts. Therefore, the objective of this Mini-symposium is to highlight the recent developments in science and practice and to formulate the next necessary steps. This Mini-symposium provides the opportunity to disseminate and discuss novel techniques regarding assessment, monitoring and maintenance techniques of bridges.
[MS05] Assessment of existing infrastructure assisted by field data
---
Eva Lantsoght
Universidad San Francisco de Quito
Yuguang Yang, Assistant
Delft University of Technology
Sreenivas Alampalli
Senior Principal, Stantec, USA
Accurate assessment of existing infrastructure is often challenging due to the lack of information. Field data can be a valuable resource to support this process. In this special session, we want to bring together experiences and theoretical developments that showcase how field data can be efficiently and effectively used to develop improved, more evidence-based assessments. We welcome case study articles as well as papers on the following theoretical topics: improved methods for field testing of existing infrastructure, the updating of numerical models with the input of field data for the assessment of existing infrastructure, evaluation of the uncertainties on field data and their impact on bridge assessment, the application of non-destructive testing in infrastructure assessment, long-term monitoring, and consistency and potential standardization of these applications.
[MS06] Strengthening of existing bridges
---
Altanzagas Ochirdorj
Department of structural engineering, MUST-SCEA
Tsas-Orgilmaa Makhbal
Department of transportation engineering, MUST-SCEA
Mongolia has a road network of more than 49,000 km, and there are 433 bridges along the national and international roads. On the other hand, a considerable number of the bridges in Mongolia were constructed under the former Soviet Union and China in the 1960's and these have significantly deteriorated.
[MS07] Design of bridge components considering the impact of micromovements of flexible structures
---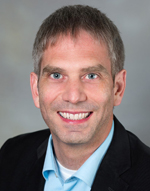 Simon Hoffmann
Mageba sa, Switzerland
Being relatively flexible structures, suspension and to some extend also CS bridges are subject to massive accumulated movements induced by wind and daily traffic loading, which leads to demanding requirements in related to fatigue or even damage the structure.
Bridge components such as structural bearings and expansion joints have to be designed to best cope with these micromovements.
Technical specifications, such as ETAG032 for joints, set highest standards to the components and in combination with maintenance, premature failure and consequently repair works with traffic closure can be avoided.
The Mini Symposium will focus on latest developments on technical specifications (e.g. ETAG032), fatigue testing as well as the topic from the angle of durability and maintenance of such critical elements.
[MS08] Footbridges: Advances in Vibration Serviceability Assessment
---
Colin Caprani
Monash University, Melbourne, Australia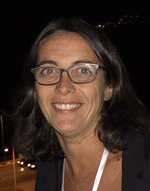 Federica Tubino
Università degli Studi di Genova, Genoa, Italy
Vibration serviceability under human-induced loading has become a key design criterion when determining the structural shape and dimension of footbridges. The introduction of suitable loading models for human excitation, the understanding of human-structure interaction phenomena as well as the formulation of reliable procedures for their serviceability assessment are the main areas in which current research is being developed. The aims of this mini-symposium are to: (1) Provide a forum for further discussion of research advances in the area; (2) Provide an outlet for industry case studies and best practices, (3) Improve visibility of this field amongst the bridge engineering community.
[MS09] Rehabilitation And Service Life Extension Of Historic Railways Bridges
---
Pier Giorgio Malerba
Politecnico di Milano, Milan, Italy
Franco Bontempi
Sapienza University, Rome, Italy
Emanuele Lizzori
RFI S.p.A., Milan, Italy
Marcello Vaccarezza
SETECO ENGINEERING S.r.l., Genoa, Italy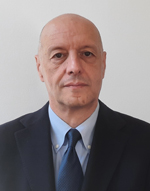 Daniele Corti
Domodossola, Italy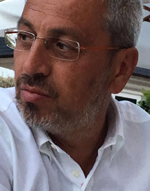 G. Ascari
Bovisio Masciago, Italy
Artifacts from the late 1800s and early 1900s, such as multiple arched stone bridges and imposing iron/steel bridges with lattice or arch structure, are still vital parts of the European railway network. They were conceived for service loads and transit speeds different from the current ones, designed and verified on the basis of the knowledge and calculation capabilities available at the time and, finally, made of particular materials, such as stones or metal products, different from modern steels. Since these bridges are still in service, a mini symposium focused on the rehabilitation, extension of service life and preservation of such important heritage from an extraordinary industrial age is of sure interest for both designers and network managers.
[MS10] Emerging digital technologies toward resilient and sustainable bridges
---
Stergios Aristoteles Mitoulis
University of Surrey, UK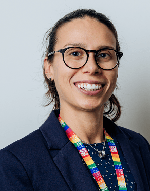 Maria Pregnolato
Bristol University, UK
Sotirios A Argyroudis
Brunel University London, UK
Maria Pina Limongelli
Politecnico Milano, IT
Delivering bridges resilient to multiple natural hazards and climate change is fundamental to continued economic prosperity and social coherence. Emerging and disruptive digital technologies have the potential to enhance climate resilience of critical infrastructure such as bridges. Nevertheless, the potential of these technologies remains largely unexploited. This Mini-Symposium will show how emerging digital technologies, data and evidence will lead to more resilient bridges, by delivering efficient and reliable decision-making, in a proactive and/or reactive manner. We welcome papers in the areas of structural health monitoring, including terrestrial and airborne systems, digital data and digital twins; data integration platforms and tools (e.g. crowdsourced data, IoT, AI) used for the purpose of bridge resilience and sustainability. With this collection of papers, we aim to promote the exchange of knowledge concerning the latest research developments and practices of digital technologies, with a focus on bridges resilience and sustainability.
[MS11] Bridge Loading – Measurement and Modelling
---
Colin Caprani
Department of Civil Engineering, Monash University, Melbourne, Australia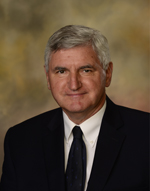 Andrzej Nowak
Elton & Lois G. Huff Eminent Scholar Chair, Auburn University, Alambama, USA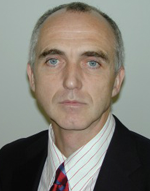 Eugene Obrien
Department of Civil Engineering, University College Dublin, Ireland
Xin Ruan
Department of Bridge Engineering, Tongji University, Shanghai, China
Loading is the most variable term in the structural reliability problem. Since resistance modelling is fairly well understood, in the assessment of existing bridges in particular, the accurate estimation of loading can obviate or reduce the need for replacement and rehabilitation measures, potentially offering bridge owners (and society) enormous savings. Continuing on from the success of this mini-symposium at IABMAS 2014, 2016, 2018, and 2020, this mini-symposium will examine all forms of loading for pedestrian, highway, and railway bridges, including, but not limited to, long- and short-span bridges, vehicle and traffic modelling and measurements, dynamics, statistical analysis, earthquakes, pedestrians and non-linear modelling methods. Those involved in the measurement and modelling of loading, both static and dynamic and the calibration of theoretical models, are particularly encouraged to submit their work for presentation in this mini-symposium.
[MS12] Realization Of Intelligent Bridge With Smart Monitoring System
---
Ayaho Miyamoto
Yamaguchi Univ., Japan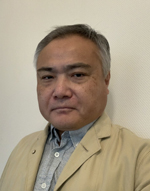 Akito Yabe
KOZO KEIKAKU Engineering Inc., Japan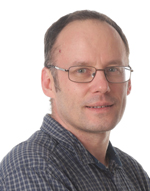 Ludovic Fulop
VTT Technical Research Centre, Finland
Timo Tirkkonen
Finnish Transport Infrastructure Agency, Finland
We have discussed "Smart Bridge Health Monitoring Conjunction with Smart Cities" as a Mini-Symposium(MS) at IABMAS 2020, Sapporo from various points of view. In the discussions, we introduced how to realize an ICT-based bridge remote monitoring system which enables real-time monitoring and control for unexpected heavy loads. Following this, the main objective of next MS in IABMAS 2022 is to contribute the realization of an "intelligent bridge" system with three functions ; 1) sensor function to measure and monitor abnormal disturbances, vibrations and external forces damaging the condition of the bridge itself, 2) processor function to make decisions based on measured results and determine the control method and counterforce required for the safety and reliability of the bridge and 3) actuator function to put the commands of the processor into action. For this purpose, we have a plan to make discussions about not only an attempt to establish a concept of practical intelligent bridge using the smart monitoring system but also to study the possibility of controlling the actual bridge performance by adjusting the monitoring and control systems..
[MS13] Advances in Bridge Monitoring Strategies: Novel Technologies and Information Fusion
---
Chul-Woo Kim
Dept. of Civil and Earth Resources Engineering, Kyoto University, Japan
Yi Zhang
School of Civil Engineering, Tsinghua University, China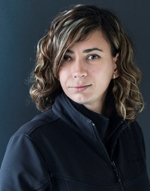 Mehrisadat Makki Alamdari
School of Civil and Environmental Engineering, University of New South Wales, Australia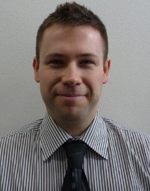 Patrick J. McGetrick
Civil Engineering, NUI Galway, Ireland
[MS14] The Submerged Floating Tunnel, a smart infrastructure for waterway crossing
---
Prof. Yiqiang Xiang
College of Civil Engineering and Architecture, Zhejiang University. Hangzhou, China
Prof. H.K. Lee
Department of Civil and Environmental Engineering, Korea Advanced Institute of Science and Technology (KAIST), South Korea
Prof. Beatrice Faggiano
Department of Structures for Engineering and Architecture, University of Naples Federico II Napoli, Italia
Prof. Raffaele Landolfo
Department of Structures for Engineering and Architecture, University of Naples Federico II Napoli, Italia
Prof. Luca Martinelli
Department of Civil and Environmental Engineering, Politecnico di Milano Milano, Italia
[MS15] Innovative Solution of Classic Problems in Bridge Design, Construction and Maintenance with Artificial Intelligence
---
Airong Chen
Tongji University, China
Xin Ruan
Tongji University, China
Along the completion of various bridge projects worldwide, the continuous theoretical development and experience accumulation of bridge.
Along the emerging technical challenges in various bridge projects, the theoretical progress and experience about bridge design, construction and maintenance have been accumulated for decades. However, with the rapid development of Artificial Intelligent (AI) technologies, the traditional solutions of classic engineering problems are overturned, and the current methods in monitoring, calculation and determination are considered recently. The fusion of AI technologies within the whole bridge life-cycle procedure can be a great opportunity to trigger the upgrade of entire industry like the AI's influence on our life. So, the purpose of this Mini Symposia to highlight the Al methods utilized in the classic bridge engineering problems, and a part of potential topics have been presented below. Engineers and researchers contributing to relevant areas are encouraged to participate.
(1) AI-aided design technologies and strategies for bridge structures.
(2) Intelligent sensor and monitoring technologies for bridge states.
(3) Digital twin and simulation methods for bridge construction and service.
(4) AI-based maintenance and decision-making solutions for bridge maintenance.